Email Bra Fittings - Does it Work?
uk uk 27. Nov 2016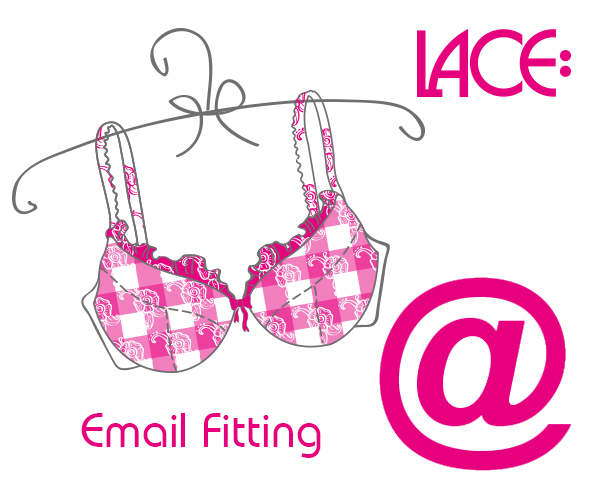 LACE is online, so it only makes sense to us to help you online too! With thousands of bras and bra-sized swimwear to choose from in more than 80 sizes, we get a lot of questions sent our way.


Virtual fitting
Email is one of many quick and easy ways to contact us if you have questions about a new brand you want to try, the sizing and fit of a particular style; or if you're having troubles with the fit of your most recent order. If your current bras are uncomfortable, or even downright painful, please let us know, we can help!

These days you can simply send an email from work or home, or your phone while you're out and about - but would you ever do a bra fitting via email?


Fitting at LACE
At LACE, you can get a bra fitting, however works best for you! We offer in-person fittings at our shop in Aarhus, Denmark and at our head office showroom in Flensburg, Germany. But we're active online, so you can also email us, send a message on Facebook or Instagram, or old-school mail us a letter or give us a call. We also offer Skype and FaceTime bra fittings, so our fitters can quickly and easily ask you questions, and to see if the size or style of bra is right for you.


How to do the email fitting
If you'd prefer a fitting via email, send us the details of what sizes you've been buying lately, the types of styles and the brands that you normally wear. We'd also like to know what is, or isn't working about your current bras. If you want, include a few good close up photos of you in your best fitting (or maybe it's the worst!) or favourite bra.


Photo tips
It's nice to have at least 3 photos
Back - is it riding up or cutting in?
Side (with the underwire visible) - is the bra lifting you, is the wire sitting on your breast tissue?
Front - is the centre front sitting snug against your chest and the cups laying smooth at the top?
Close up photos are best, but not too close, we need to see as much of the bra as possible
Make sure there's plenty of light
In focus photos really do help
Black, or really dark coloured bras are more difficult to see the fit in photos, so if you have lighter or brighter colours, that's a little bit easier for us to see specific things about the fit
No face for privacy



We're only looking at the bra, so don't worry about your hair, the pile of laundry in the background, or the kids at your feet. Set the timer on your smartphone, or ask a friend or loved one for some help.


Do your "selfie" thing
If you're not happy with the fit, shape or support of your current bras, or they're simply uncomfortable, do your 'selfie' thing and take the time to send us a few good photos so that we can get you happy and comfortable again! Our experienced fitters will reply with questions about the fit to help make some recommendations on what sizes or styles to try next. Remember, LACE offers free shipping from 50 GBP, so shop in confidence that we can help find the right bra for you.